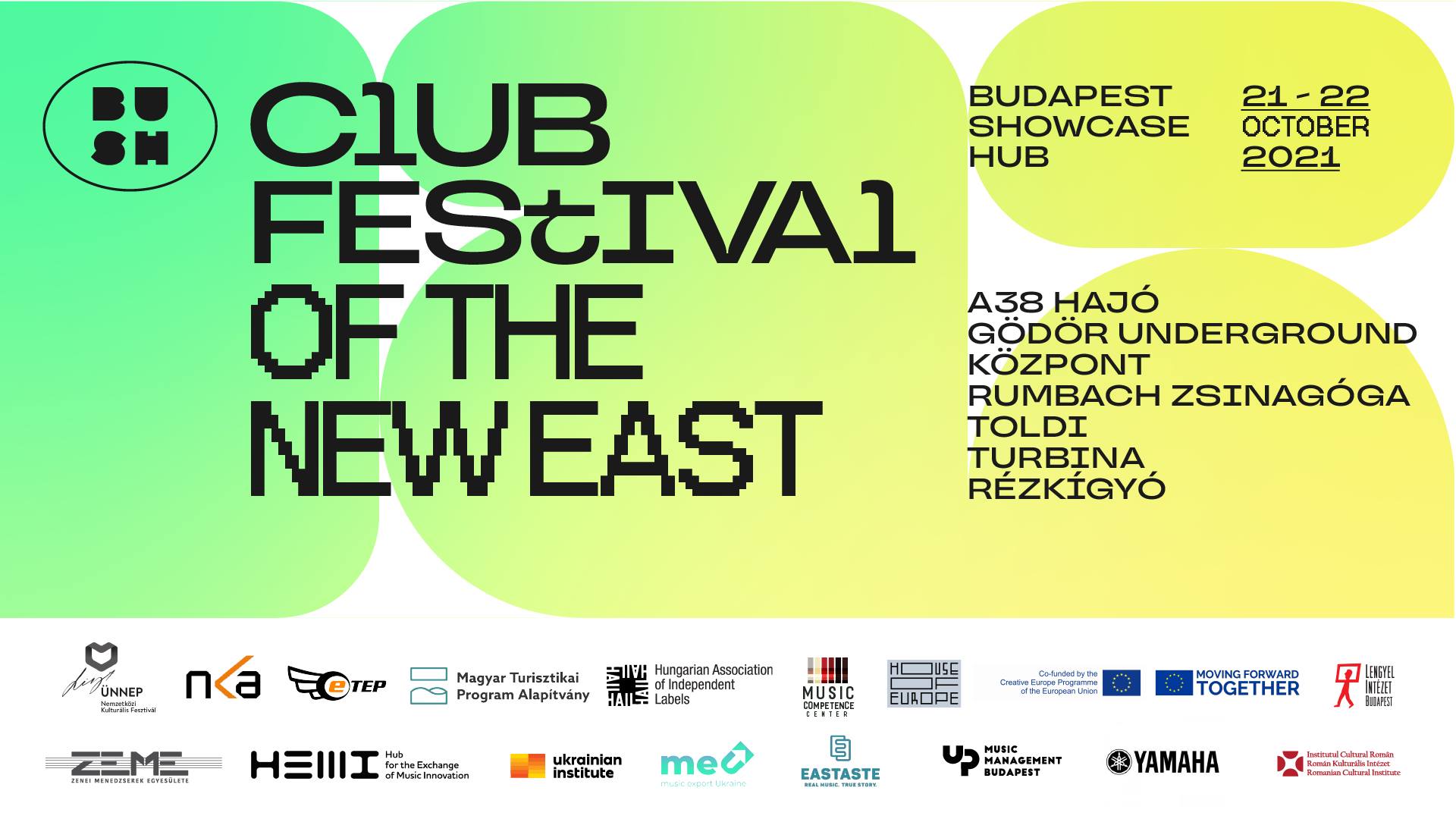 Cool HAIL panels at this year's BUSH, again
This year will be the fifth time that BUSH, a mini music festival and conference to support Central-Eastern European artists, is organized in Budapest. Between the 21-22th of October, the event hosts several concerts and professional conversations. Surely, HAIL will be there again to hold some panels. Let's have a look at our program of the first day.
HEMI: Exchange of Music Innovation / 10:30-11:50
HEMI is aiming to support artists and music professionals from Central and South Eastern Europe. The hub passed it's first one and a half years, they are over the first Music Awards period, let's see how they did so far and what are their plans for the next few years.
Georges Perot (HEMI, Athens Music Week)
Márton Náray (HEMI, SoundCzech)
Peter Baroš (HEMI, SIGIC)
moderator: Zsolt Jeges (HEMI, HAIL, CEEntral Party)
Creative Europe, the Innovation Supporter / 11:30-13:00
New period started at Creative Europe. Let's see what we learnt from its first 7 years, what can be expected in the current period, and let's hear the experiences first hand from those who actually lead Creative Europe projects.
Eszter Décsy (EEnlarge Europe, NOW Books & Music)
Petrányi Barna (ProProgressione)
Gábor Mondik (Creative Europe Desk Hungary)
moderator: Zsolt Jeges (HAIL. HEMI, CEEntral Party)
Indies in the New Era / 13:00-14:30
Do we still need labels? Of course. Let's go through the post-pandemic numbers and trends; why do publishers sell catalogues, what can an indie do for an artist compared with DIY and self-releasing, how could indie labels react to new technologies and covid-crisis.
Aaron Skates (The State 51 Conspiracy)
Dan Muraru (Roton)
Péter Soltész (AM:PM)
moderator: Didier Gosset (IMPALA)
Key Interview with Peter Quicke (Ninja Tune) / 16:00-17:00
Ninja Tune Co-CEO. Started DJing in the 70s. Studied Philosophy in the 80s and after working in the cheese and ice cream business he joined Coldcut in 1992 to run Ninja Tune and Just Isn't Music. Ninja Tune's key artist's include Bonobo, ODESZA, Thundercat, Young Fathers, Bicep, The Cinematic Orchestra, and now they employ 70 people in London, Los Angeles, Berlin & Paris. We'll talk about his career and his opinion on sustainable music business.
Peter Quicke (Ninja Tune, AIM)
moderator: Péter Soltész (HAIL, AM:PM)
More about the conference here, and check in to the facebook event.