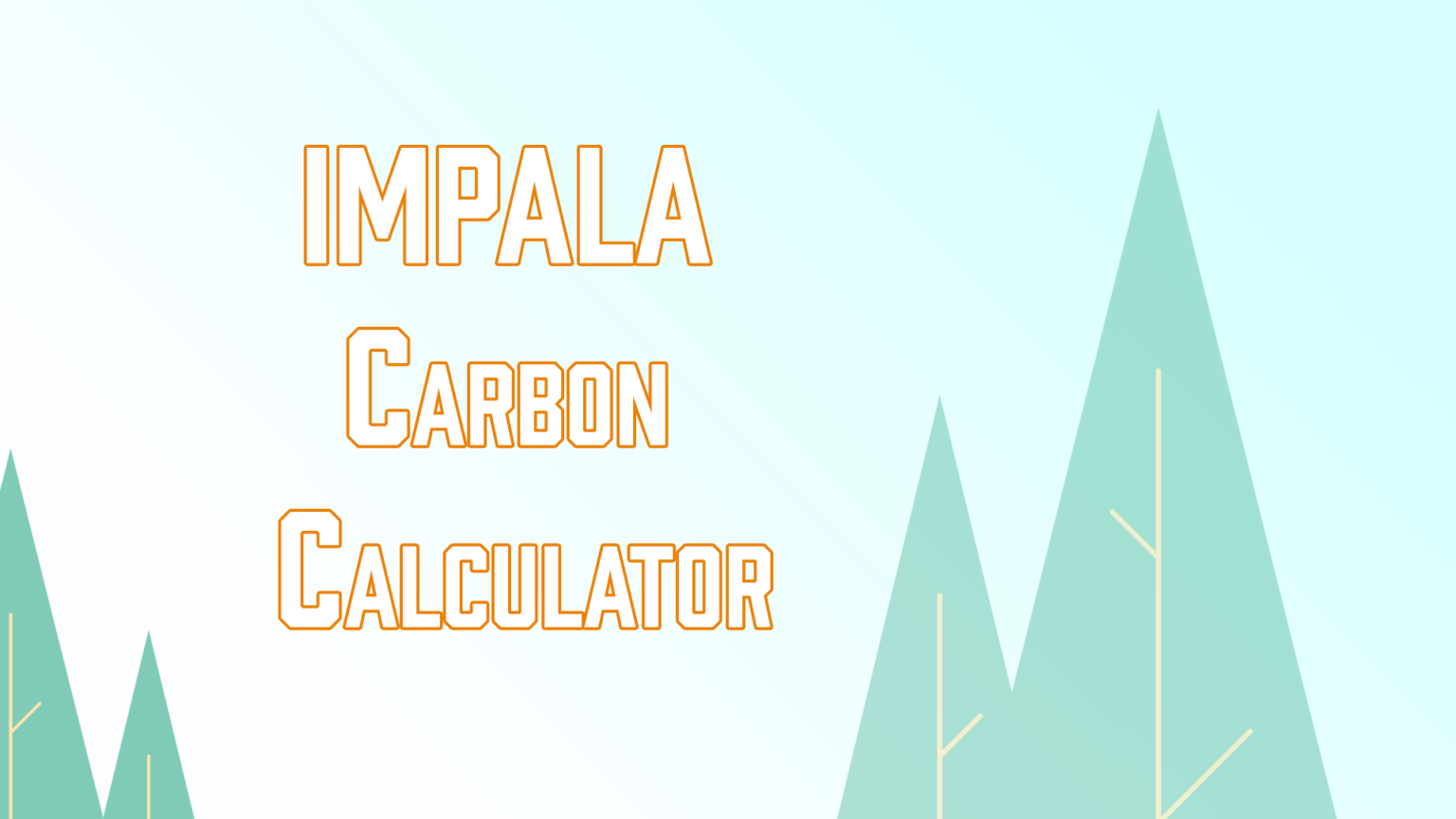 IMPALA and Julie's Bicycle to build first bespoke carbon calculator project for the independent music sector
Brussels, 7th October 2021
IMPALA, the European independent music companies' association, has launched a collaboration with Julie's Bicycle to build the first bespoke carbon calculator for the independent sector. The calculator will help IMPALA's members measure their carbon footprint and identify hotspots. The aim is to make members' ambitions actionable, immediately impactful, and fully scalable.
Over the summer, member companies and associations across Europe volunteered to support the project: !K7 Music Group, Altafonte, Because Music, Beggars Group, Cherry Red Records, City Slang, Domino Recording Company, Edel, Encoding Management Service – EMS, Epitaph Records, Everlasting Records, FONO, FUGA, HAIL, Hot Action Records, Irascible Music, Las Vegas Records, Lusitanian Music Publishing, Mouthwatering Records, N.E.W.S. Records, Ninja Tune, Partisan Records, [PIAS], Playground Music Scandinavia, PMI, Roton Music, Secretly Group, TAMBOURHINOCEROS, Two Gentlemen, Warp Records, Zebralution
The calculator will go through detailed testing and will be available to IMPALA members early next year – over 5000 independents across more than 30 countries.
It calculator will come with a customised layout and a helpdesk to facilitate carbon accounting, taking into account the analysis of direct emissions from owned or controlled sources and indirect emissions, as well as relevant indirect emissions.
Alison Tickell, founder and CEO of Julie's Bicycle, and adviser to IMPALA's task force, commented: "A commitment to net zero carbon means taking full responsibility for our own environmental impacts, but collective action, at scale and speed, is what will really make the difference. This is the journey that the IMPALA membership has committed to, and we're delighted to be supporting them."
Horst Weidenmüller, Chair of IMPALA's task force, and CEO of !K7 added: "Having a custom-made calculator and a standardised framework for the recorded sector is vital to anyone wanting to track their impact. It will make the work easier and accessible to everyone, taking into account that there's no one-size-fits-all solution. Measuring is the first step towards identifying where and in what way changes need to be made."
Helen Smith, Executive Chair of IMPALA commented: "This is only the first step of a wider industry process. We thank our core group of supporting members who stepped up to help us get this off the ground. We invite others in the music sector to reach out if they would like to help us expand the project and collaborate on future ventures."
Peter Quicke, Chair of Ninja Tune added: "At Ninja Tune, sustainable action is one of our main priorities and we recently published an announcement detailing our own climate goals. IMPALA's carbon calculator will be a valuable asset in achieving these goals and raising awareness across Europe."
Will Hutton, Head of Sustainability at Beggars Group commented: "Developing a single tool gives us the possibility to track our footprint in a precise and standardised manner. Beggars have our own sustainability goals and we want to make sure the information is aligned across the sector when reporting."
The calculator is part of IMPALA's larger sustainability scheme which encompasses a long-term programme for members, announced this April. The overall ambition is to achieve an interim net zero independent sector by 2026, culminating in carbon positive by 2030. So far IMPALA has released a sustainability charter in 15 points, practical guidance for members and a climate declaration for members. IMPALA also uses its voice to amplify other climate initiatives from the music sector, see more here.
About IMPALA
IMPALA was established in 2000 and now represents over 5000 independent music companies. 99% of Europe's music companies are small, micro and medium businesses and self-releasing artists. Known as the independents, they are world leaders in terms of innovation and discovering new music and artists – they produce more than 80% of all new releases and account for 80% of the sector's jobs. IMPALA's mission is to grow the independent music sector sustainably, return more value to artists, promote diversity and entrepreneurship, improve political access, inspire change, and increase access to finance.
About Julie's Bicycle
Julie's Bicycle is a pioneering not-for-profit, mobilising the arts and culture to act on the climate and ecological crisis. Founded by the music industry in 2007 and now working across the arts and culture, JB has partnered with over 2000 organisations in the UK and internationally. Combining cultural and environmental expertise, Julie's Bicycle focuses on high-impact programmes and policy change to meet the climate crisis head-on.