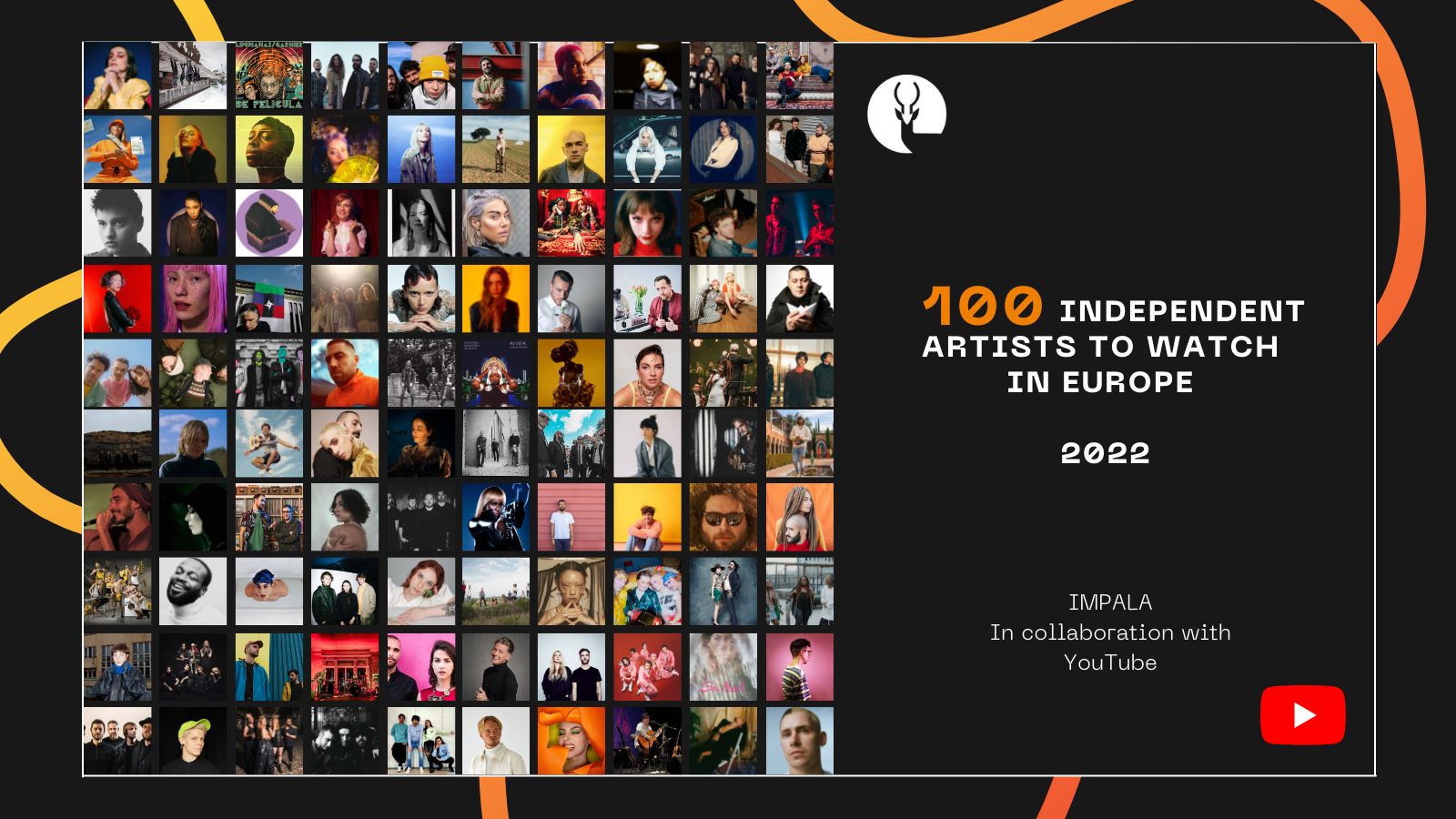 IMPALA LAUNCHES NEW "100 ARTISTS TO WATCH" AWARD TO HIGHLIGHT DIVERSITY IN EUROPEAN INDEPENDENT MUSIC SECTOR IN PARTNERSHIP WITH YOUTUBE
IMPALA is launching a new programme to boost diversity in the European independent music sector in partnership with YouTube. "100 Artists to Watch" will put the spotlight on key independent artists across Europe. A new set of participating artists will be announced each Spring. This new programme replaces IMPALA's annual European Independent Album of the Year Award, which had a great roll of 10 years.
We are proud that 4 amazing Hungarian artists are on this list: Nunki Bay Starship, Savages Y Suefo, SYNONYMS and Woodstock Barbie. Read the full list here and listen to the playlists.