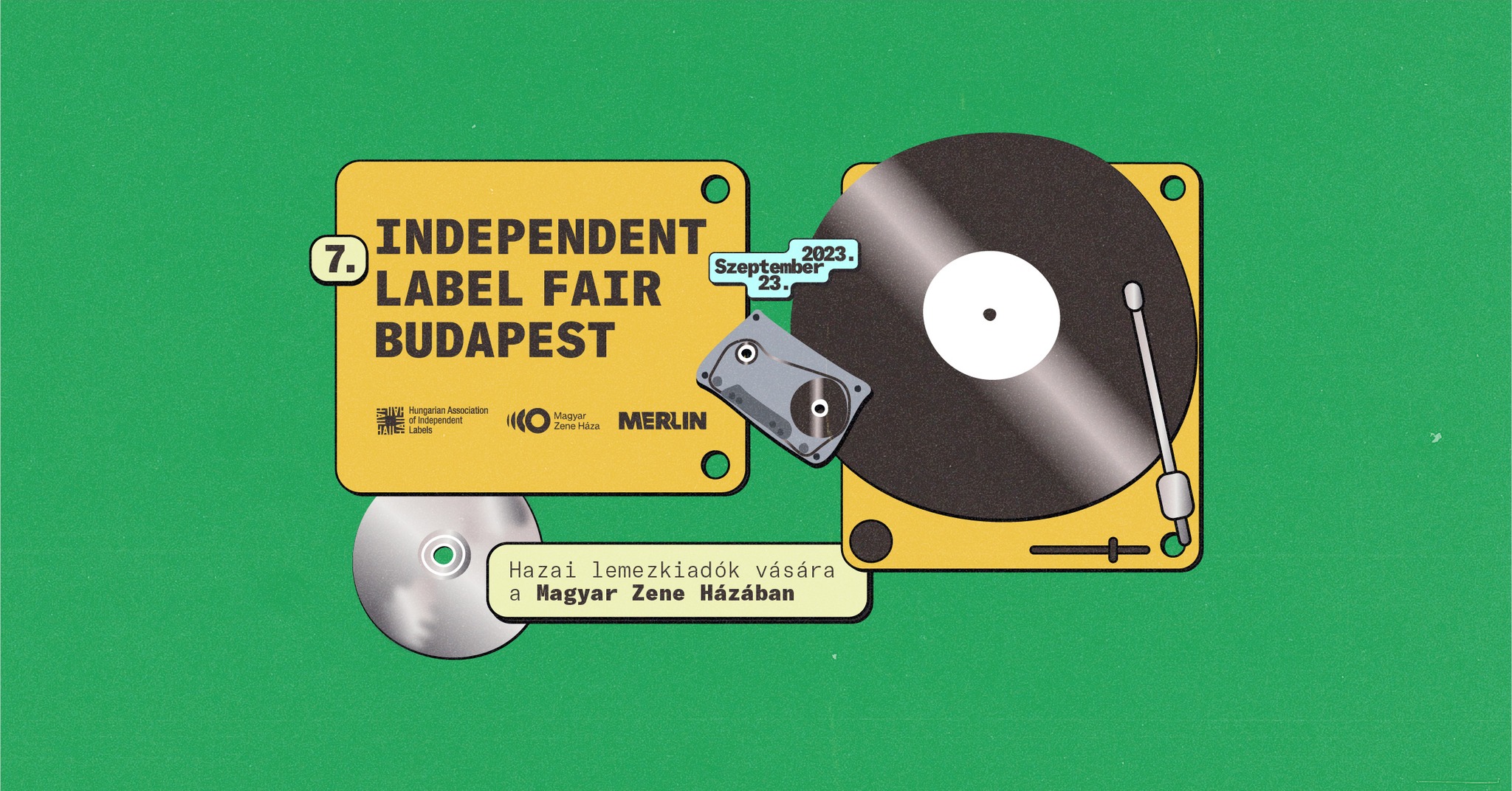 Indie Label Fair Budapest again with our contribution and support
The Independent Label Fair Budapest (ILF) is Hungary's first initiative with the aim of bringing the country's independent music scene together, and HAIL is proudly holding their hand since the very beguinning.
We encourage independent record labels to go offline, gather and present their catalogues to each other and most importantly to their audiences, at least once a year. Besides the fair and music program, each year we organise lectures, roundtables and interviews reflecting on relevant topics e.g. distribution, copyright issues, business administration.
The professional program will be in Hungarian, but these are the topics we cover:
11-12.15 Label History: Ugar Records
Katalin Wágner (UGAR, co-owner), Vilmos Solymosi (Dj Bootsie, Yonderboi, Zagar), Marcell Dudás (Marcel), Ambrus Tövisházi (Amorf Ördögök, Erik Sumo). Hosted by Krisztián Forrai (journalist)
12.20-12.30 Introducing the Independent Label Affair international distribution from Hungary
Pál Pentelényi, Ákos Fonyódi (founders)
12.30-13.45 Pricing in the vinyl market – roundtable
Levente Antal (Blunt Shelter), Béla Szilágyi (Drinkin' Beer in Bandana), Attila Égerházi (Gramy/Djabe). Hosted by Eszter Décsy (HAIL, Corner Art Records)
13.50-14.10 Outlook to the Croatian market
Vedran Meniga (PDV/Pozitivan ritam, HR)
14.20-14.50 Collectors Around Us: Marcell Rév
Marcell Rév (Emmy-winner cinematographer) interviewed by Márton Benedek (Dj Johnny Drama)
15.00-15.45 Qualiton Sleeves – the Hungarian single-designs in 1958-1970
Presentation by Dr. Gábor Vályi (Dj Shuriken)
More info: https://ilf.hu/